Why you should apply for this card next
If you have followed my suggestion and have Chase Sapphire Reserve in hand, what would you do next?
The answer will not be as straight forward as CSR being the top choice, but I will argue that building a healthy dose of Chase Ultimate Rewards point reservoir is essential to any successful MMB game plan, and you need to get your second UR-earning card in before 5/24 rule closes in on you.
To that end, the following two cards have distinct merits of their own and warrant consideration: Chase Freedom and Chase Freedom Unlimited.
Chase Freedom features 5x bonus categories each quarter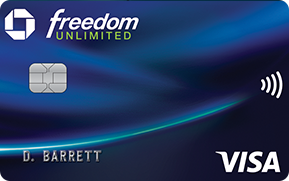 Chase Freedom Unlimited has fixed earning ratio of 1.5 point/dollar 
What do they have in common? They both earn Ultimate Rewards points, carry no annual fees, and in conjunction with CSR you already have, see their point value significantly enhanced.
The difference between them comes down to earning bonus. Freedom has a quarterly rotation of different categories that earn five points per dollar spent. Restaurants, gas, drug stores, department stores, home improvement stores, et al, are the usual suspects for quarterly bonus. Non bonus purchases earn one point per dollar spent. Freedom is great if you are organized and can keep up with bonus categories because earning five points per dollar on purchases you normally would make offers excellent values. On the other hand, Freedom Unlimited removes the category bonus but all your purchases earn 1.5 UR points per dollar, ideal for people who prefer collecting above normal rate with simplicity.
Currently, Chase offers 15K Ultimate Rewards points on both new Freedom and Freedom Unlimited accounts, good for $150 cash back each (but I hope you save the points for better value), for $500 in purchases made in the first three months within account opening.
Another option for those who own a business is to apply for Chase Ink Business Preferred card. The card earns 3x on travel, shipping cost, online advertising, and phone/internet/cable services. For a limited time, Chase offers 80K Ultimate Rewards points signing bonus for Chase Ink Business Preferred card, with $5000 purchase requirement for the first three months and an annual fee of $95. If you apply through the link I provided, you will earn the highest signup bonus Chase has ever offered to this card and I will receive a referral bonus and I do appreciate that.
Chase Business Preferred for business owners
For those who consider Chase Ink Business Preferred card, because the card overlaps somewhat with CSR's benefits (both open the door for transferring Ultimate Rewards points from all your Chase UR-earning accounts to travel partners, and both earn 3 points per dollar spent on travel), if annual fee is your concern, you may consider after first year just keeping Business Preferred card and converting CSR to fee-free Freedom Unlimited if you don't have one already or Freedom. Personally, I have two Freedom cards and find it helpful when $1500 quarterly bonus spending limit might be exceeded. Or convert Ink Business Preferred card into Chase Ink Cash card with no annual fee. But I wouldn't start with Chase Ink Cash.